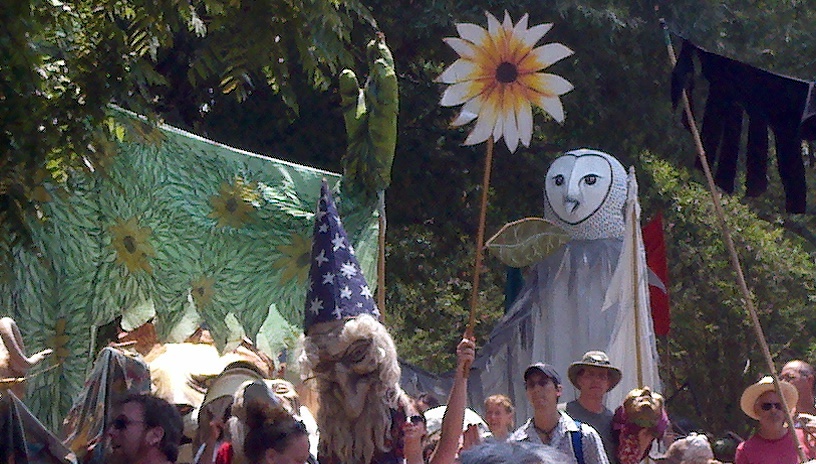 The Raleigh-Durham area is ZipSprout's home base. We have team members living in Raleigh, Durham and Carrboro, and we meet weekly at a coworking space in the Research Triangle Park. But who's here, and who's sponsoring? As we approach our first anniversary, we wanted to take a closer look at what we have learned about local organizations in our town. So let's take a closer look at ZipSprout in the Raleigh-Durham area.
As of mid-October, ZipSprout's database includes 1,188 organizations based in the Raleigh-Durham metro area; this means that more than half of all RDU non-profits registered with the IRS are also registered with ZipSprout. Meanwhile, we've facilitated more than $18,000 in corporate sponsorships of RDU organizations.
Arts Organizations Lead in RDU
Right now, there are more than 1,300 different ways to sponsor an RDU non-profit or association through ZipSprout. These sponsorships range from basic operating support to headline sponsorships of major events. Sponsorship levels range from $100 to $135,000, with a median sponsorship amount of $1,500 and an average sponsorship amount of $3,963.
ZipSprout includes specific event sponsorship opportunities. These have a lag in signing up as event planning generally starts at least a year before the event. Less than six months just isn't enough lead time to integrate ZipSprout into an organization's planning and fundraising efforts. We can see that lag in our data, with 55 events in the RDU area in September and 48 in October (6-9 months after an organization signed up with ZipSprout). At the same time, more than six or seven months can seem too early to push for event sponsorships, so organizations are constantly adding new 2017 events. Events are also seasonal, as can be seen in the drop off in number of events over the winter months (48 events in the RDU area from November to March). This is an interesting question – too early or too late? – and we will revisit it in a year or so when we have more data on events and lead times.
So what are ZipSprout's Raleigh-Durham organizations all about? By analyzing each organization's description, we see that RDU is an "artistic community" since those two words are the most common. Or, at the least, artistic organizations in the area  – such as the UNC theatre group, Playmakers and downtown Raleigh's art studio – have been the most eager to sign up for ZipSprout. Our organizations are also "helpful" and "supportive" in our community. We also have many organizations that value their "members" in their "clubs." And, of course, RDU is "first," "best," and has lots of "love" to spread around.
ZipSprout's RDU organizations range from small, furry non-profits like Second Chance Pet Adoptions to large, sporty organizations like Special Olympics North Carolina. Some of our organizations, like Second Chance and SONC, have been around for a long time, and while ZipSprout is proud to facilitate sponsorships for these organizations, we also wondered who else sponsors our organizations. That is, what companies are actively involved in sponsoring non-profits and associations in the Raleigh-Durham area?
What Brands Sponsor in RDU?
We took a look at the 1,188 organizations in the ZipSprout database that are based in the Raleigh-Durham area to see who sponsored them. Specifically, we looked for commercial sponsors, dot-coms, linked out from each organization's "Thank You" page or equivalent. So no dot-edus (but thank you, especially UNC, Duke, and NCSU, for supporting your community), no dot-orgs, and no dot-funny-bizzes or dot-us-es or dot-y'alls.
This ended up being messier than expected, so take our results as approximate. In particular, we dropped commonly linked-to domains such as Google, Facebook, and Yelp, even though those three and their kin do sponsor events and organizations across the country (Yelp in particular is active in sponsorships at the local level). We also dropped hosting and marketing firms, even though they probably donated their services, because they tended to have multiple outbound links on each "Thank You" page.
Rank Name Domain
1 WRAL 
2 Greater Raleigh Chamber of Commerce 
8 (tie) PNC 
8 (tie) Visit Raleigh 
8 (tie) Work In The Triangle 
11 Red Hat 
13 (tie) Marriott International, Inc. 
13 (tie) Whole Foods Market 
14 BB&T Bank 
15 NC Hispanic Chamber of Commerce    
16 (tie) Capitol Broadcasting Company, Inc. 
16 (tie) First Citizens Bank 
16 (tie) Five Points Eyecare 
17 (tie) Cisco Systems, Inc. 
17 (tie) Coastal Federal Credit Union 
17 (tie) Dick's Sporting Goods 
17 (tie) SunTrust Banks, Inc. 
It's not surprising to us that the top 3 sponsors are local businesses, or, at least, the regional chapters of national businesses. Wells Fargo tops the list of national sponsors, which isn't surprising, since we previously determined Wells Fargo's lead position as a frequent sponsor of local organizations.
Overall, banks and media seem to give the most to local organizations in Raleigh-Durham. We also see Whole Foods and Dick's Sporting Goods on the list, both of which are also frequent sponsors of many local organizations across the U.S. The most unique finding, for RDU in particular, is the tech companies. This region is well known for its solid base in tech, and it looks like some of these homegrown businesses, like RedHat and Atlantic BT, are giving back.